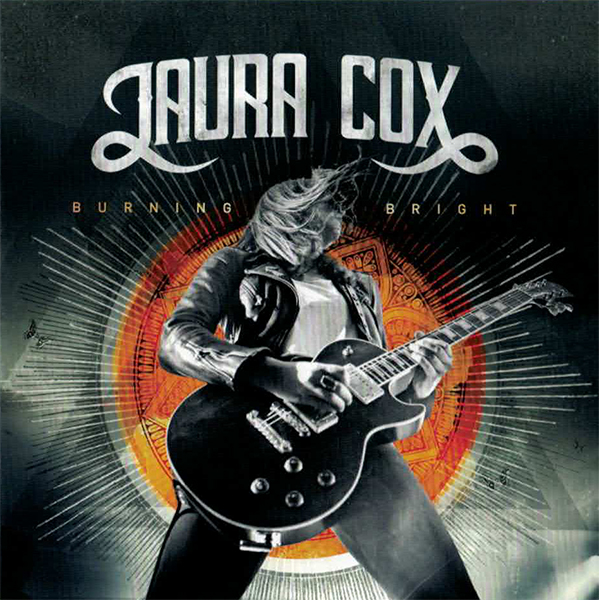 LAURA COX – BURNING BRIGHT
Track Listing:
Fire – Fire – 3:52

Bad Luck Blues – 3:15

Last Breakdown – 3:52

Looking Upside Down – 4:10

Just Another Game – 4:44

Here's To War – 4:05

Freaking Out Loud – 3:20

As I Am – 4:44

River – 4:54

Letters To The Otherside – 4:06
Fire – Fire

Sounds Like An Entrance To Whole Lotta Love For A Few Seconds. What A Great Opening Song, Kick Ass With The Entire Band Playing Right On The Money – Hard Rocking and Couldn't Be Any Tighter. It's Obivious That This Is Exactly Where Laura and Band Want To Be At This Point. Climbing Higher. I Was Watching Their Performance On Youtube – "Live At Thomann Sessions" – 3:58 – This Song Could Rock On For Ten Minutes As A Jam…But Has To End Somewhere. I Can't Wait To See Where It Leads From Here.




Bad Luck Blues

(Keeps Getting In The Way – No One Will Save Me Anyway). I'm Watching The Official Video – 3:42 – Sure Got That Famous Chomp-Chomp Sound From ZZ Top's "I Just Got Paid" and "Jesus Just Left Chicago" and It Works Just Fine On This Song – A Hard Rocking Blues Tune. Laura's Vocals Are So Natural and Not Forced – The Band Is Great All Around – If Laura's Songs Like This Really Reflect Her Personal Life Situations, Please Find A New Romance, It's Never Too Late To Start Over. Build On Something Healthy.




Last Breakdown

Plowing Forward With Her Broken Life, Last Boy Love To Leave Her and Medication As Needed. It's A Very Nice Change Up. Great Ending In A Echo Chamber.




Looking Upside Down

Another Great Song, Lyrics and Music All Belong Together. Everything Just Fell Into Place. The World Began To Make Sense – Ain't That The Truth!




Just Another Game

Reminds Me Of The Band Free, Smooth and Delightful Ballad. Just Another Game That I Won't Win. Just Another Story of Love. I'm A Rocker and You're A Roller, So Let's Live Fast, Die Young and Ride Together.





Here's To War

Here's To War – Here's To Power – Here's To Digging Your Grave Deeper – The Truth Is Nowhere To Be Found – Truth Still Lies Underneath The Surface, But We're Just As Blind As Ever.



Freaking Out Loud

I Can Hear Myself Screamin' I'm Losing My Mind – I've Got No Place To Hide –For Freaking Out Loud – I Gotta Slow Down, Think Fast, Get Away From This Crazy Town – They Cut My Wings Off, Afraid I Would Fly, and They're Drugging Me and Tracking My Thoughts. Now I'm Stuck In A Cold Room and I Don't Know Where I Am. Sounds Very Much Like The Who and H-Blockx.




As I Am

When I Gave Him My Heart, He Was Already Gone, He Flew As The Shadow of the Prince I Once Loved, I Don't Know What To Do, And I Can't Get My Way Through It All.




River

I'm Gonna Drive Through The Desert Until I Can't Remember My Name, Gonna Fly To The Moon, The Only Way To Ease My Pain. Give Me A Reason To Look Back, Someone I Can Care About. I Got It Bad, Real Bad. (It Took Me A Little While To Figure Out Who Parts of This Song Remind Me of: Bonnie Tyler's Song, "This Is Gonna Hurt".




Letters To The Other Side

We Are Just Faces From The Past and Not Meant To Last. When I Get To What Hurts The Most, There'll Be No Such Thing As Goodbye. I'm Sending Letters To Angels and Ghosts, Sending Letters To The Other Side. When Your Time Has Come, You Have To Leave and Pray.


Laura Cox – Lead Vocals, Guitar, Lap Steel, Banjo
Mathieu Albiac – Rhythm Guitar and Backing Vocals
Francois C. Delacoudre – Bass
Antonin Guerin – Drums
Their Hometown Is Paris, France
Photography By Clement Coupin (France) Christophe Crenel.
Design By Benjamin Lepage – Fuzz – Interactive.
Note By Dave:
When I Was First Intrduced To Laura Cox, Through A Friend, The First Song I Heard Was Laura's Cover of "All Right Now" From The Band Free and Their Guitarist Paul Kossoff (RIP – 1976) – I Was So Impressed With Her Talent In Everything She Played In Her Videos. The Biggest Shock For Me Was The Quality of Her Equipment That She Was Using….Switching Guitars As Easy As Changing Her Clothes. One Has To Wonder Where She Got The Money To Have Such A Collection. This Is No Starving Artist Here Folks. Just A Passing Thought, What The Hell Did I Care! Can She Fucking Play Is The Real Question! Hell Yes She Can Play. I Bought Her First CD – Now I Just Got Her Second CD Release Yesterday – November 7, 2019. Please Consider This As An Introduction To
...The Band Would Like To Thank The Following:
Orange Amplifiers

Bacchus Guitars

Gibson Guitars

Marshall Amplification

Yamaha Guitars

Yamaha Drums

Loic Le Pape Steel Guitars
Gretsch Guitars
Ernie Ball Strings
Sennheiser
Lollar Pickups
Music and Sons
Red Monkey Straps
Pro Orca Drumsticks
Dava Picks
Providence Cables
Maja Guitares
Anasounds
J. Rockett Audio Designs
Solo Dallas
Rotosound Strings
SP Custom Pickups
Dave Note:
That Photo Opposite Page Seven In The CD Booklet…Is The Real Her and In My
Opinion, Should've Been The Cover Photo On This New CD. That Photo Says It All.
She's Very Bright, Beautiful, Talented and Can Really Kick Ass On Vocals and Guitar.
I'm Able To Take Credit For One Thing – I Got Her To Play At Henry's Blues Garage In
Hannover, Germany. Through Letters To Laura and Our Friend Henry…Glad To Help.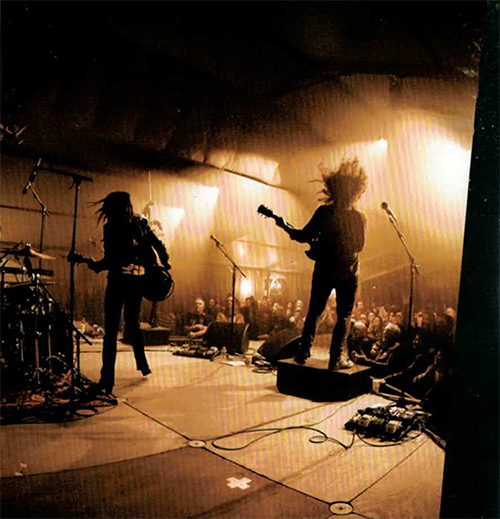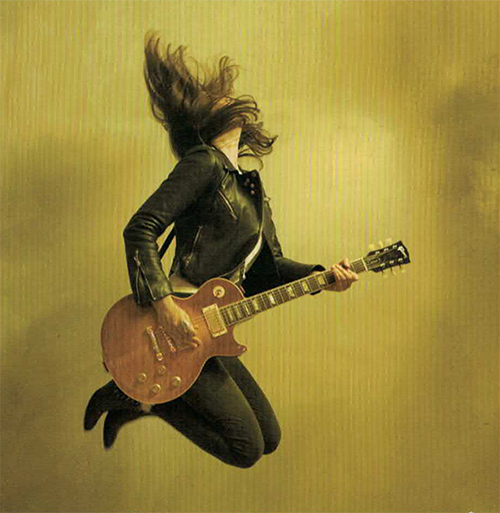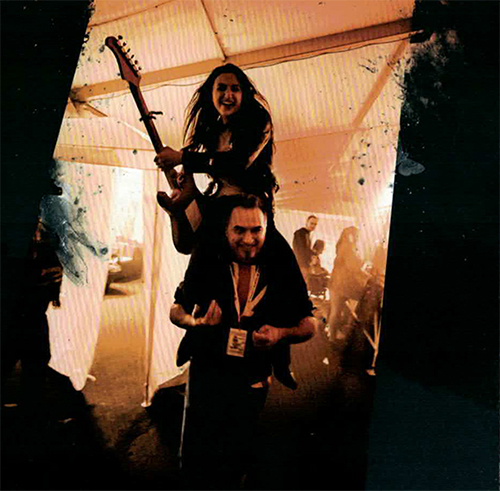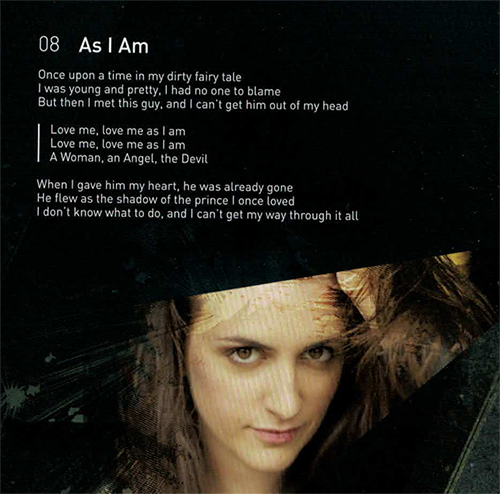 To All The Fans, You Are The Fire That Makes Us Burn Bright.
We Can't Wait To Meet You On The Road With This New Album.


/ Engineered and Mixed By Erwin Autrique Recorded At ICP Studio's (Brussels – Belgium)
/ Mastered By Howie Weinberg

Management and Booking: Muzivox.

All Songs Written By Laura Cox and Mathieu Albiac.