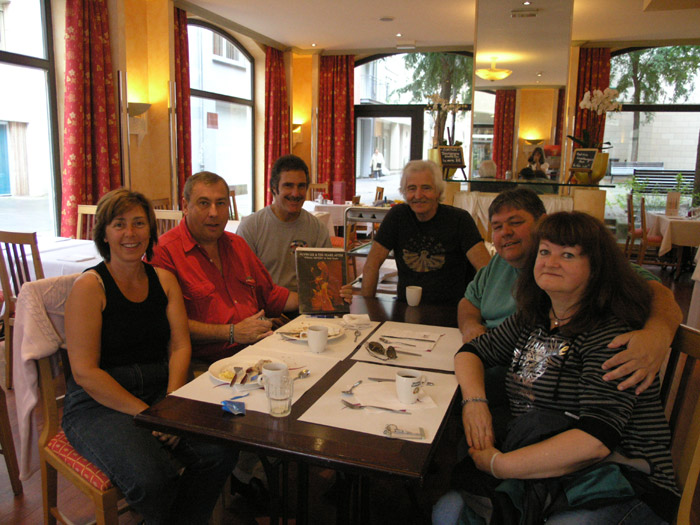 The Morning of September 7, 2007
Patrick holding up Herb's excellent book. He wanted it autographed by the band and his friends
Our small group of friends had a wonderful bond before this morning dawned, and by the end of our four day visit there, we'd all take something very special back home with us.
We picked this photo especially to start this project because we wanted one that would instantly stir fond memories and deep emotions.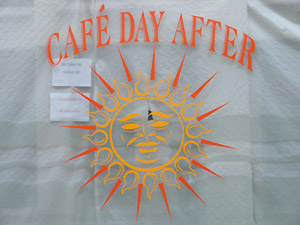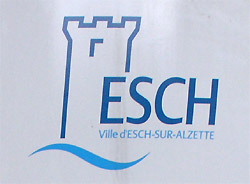 All Photos by Anita, Patrick, Brigitte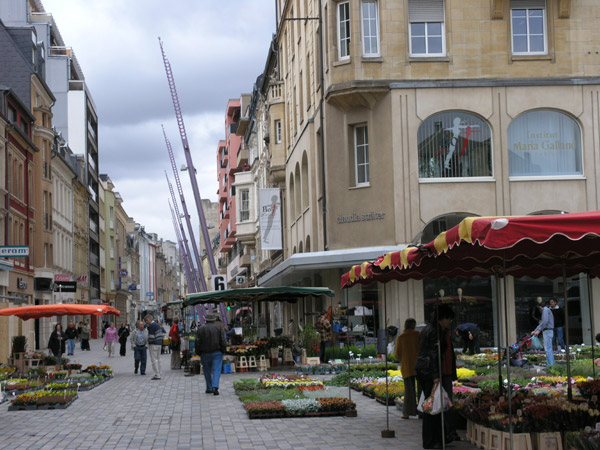 Market Square in the center of Esch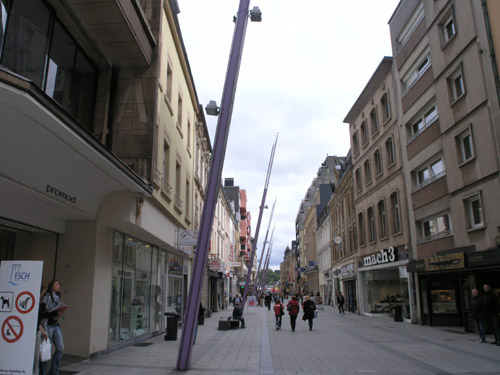 Those purple metal towers along the sidewalks may be works of Art – but every time I see them, they just remind me of fishing poles.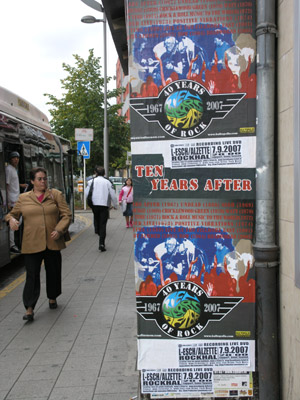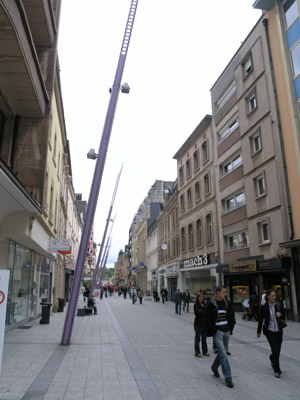 TEN YEARS AFTER well advertised all over town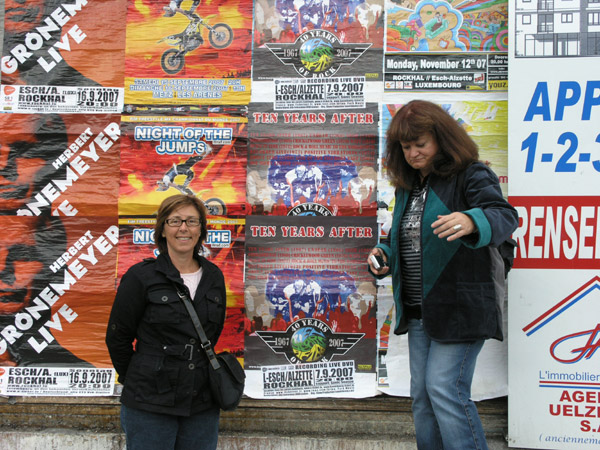 Nathalie and Anita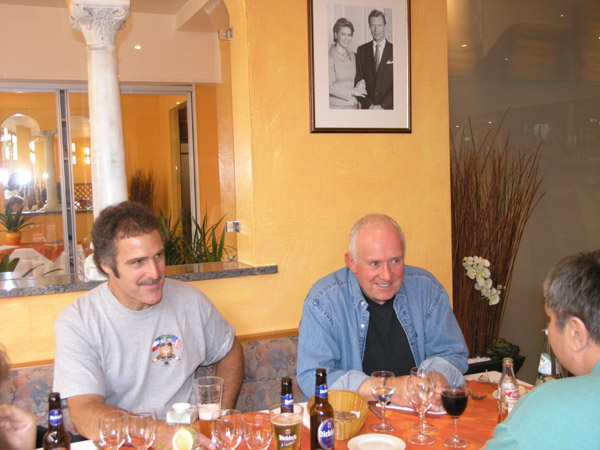 "The Royals of Luxemburg"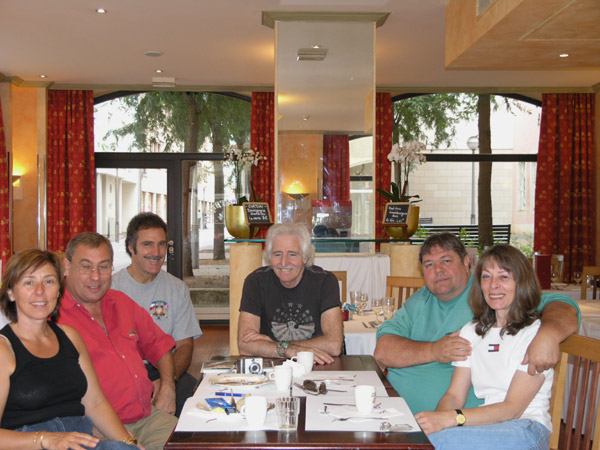 Just a Happy Family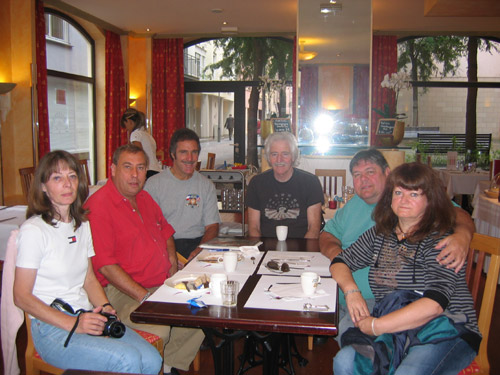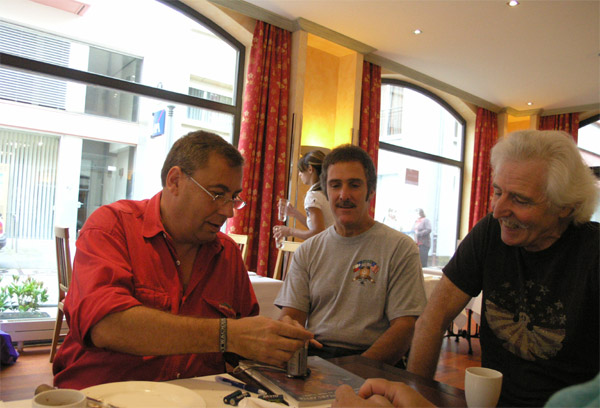 Patrick getting Leo's autograph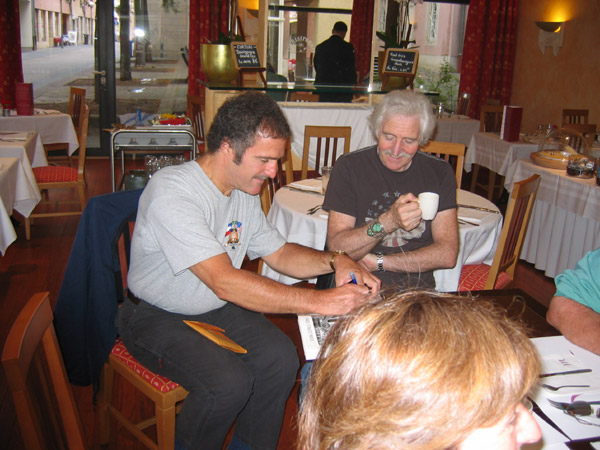 Herb autographing Patrick's book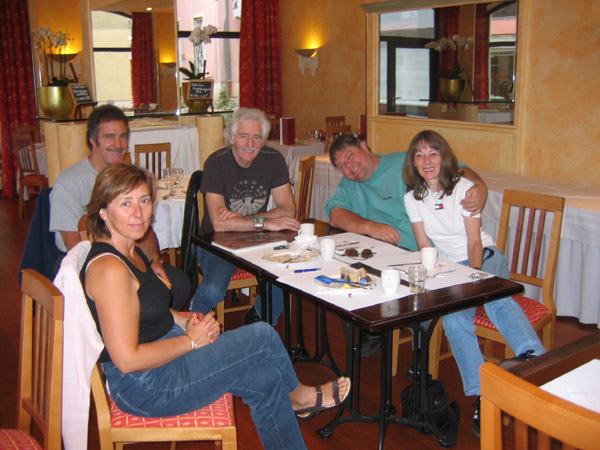 A good time was had by all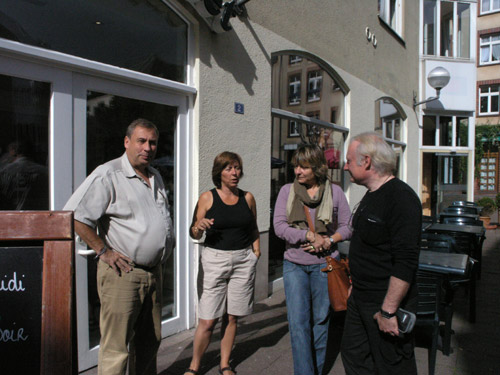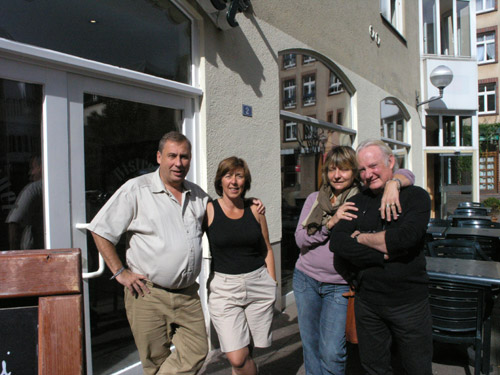 Patrick & Nathalie Bellier, Martine, Jacky Moutaillier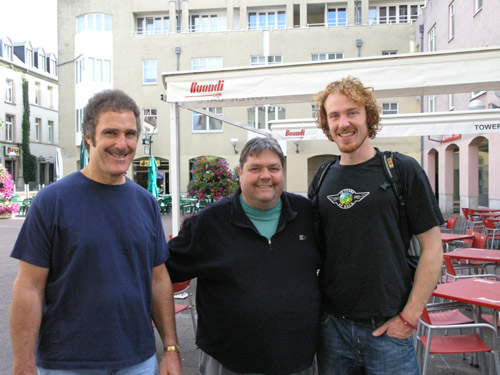 Herb, Dave and Harry (Joe's brother)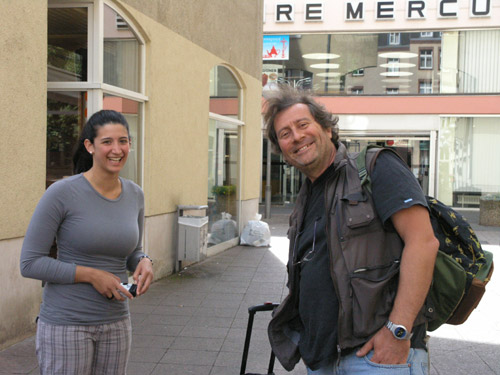 Dominique Chauvičre and his beautiful daughter Erin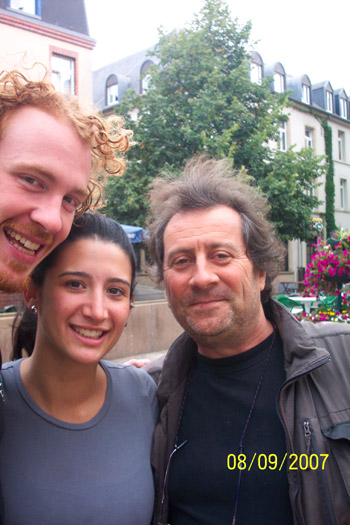 Photo by Dominique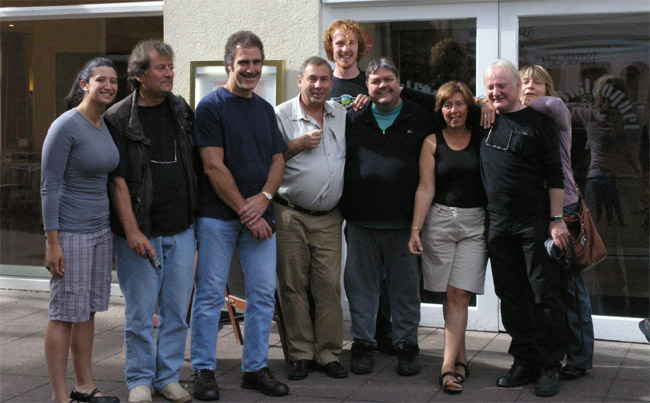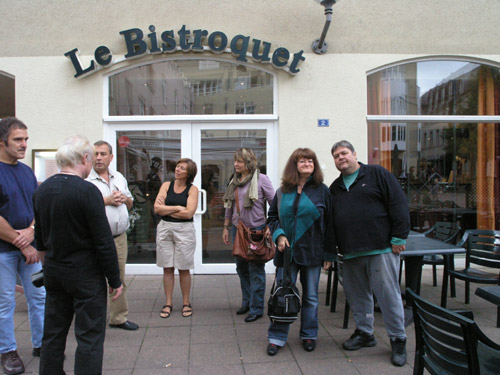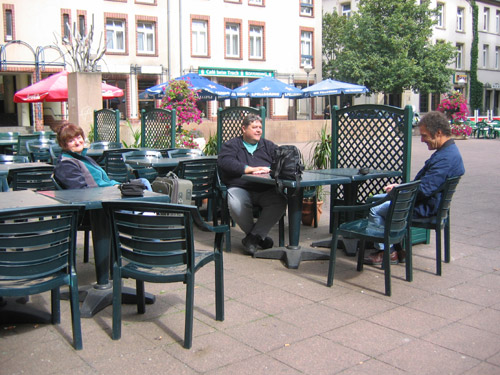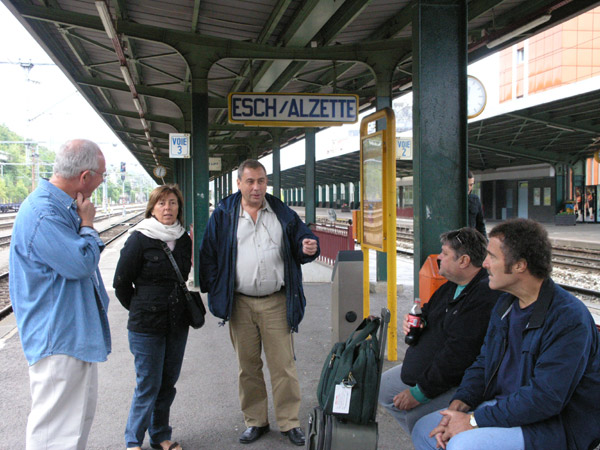 Standing at the Station, waiting for the train to Luxemburg City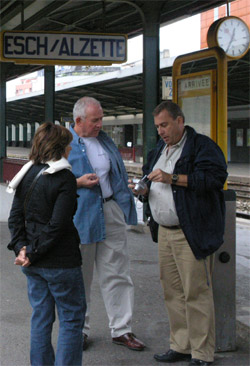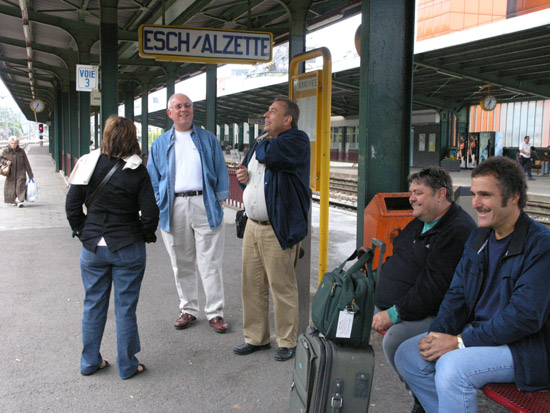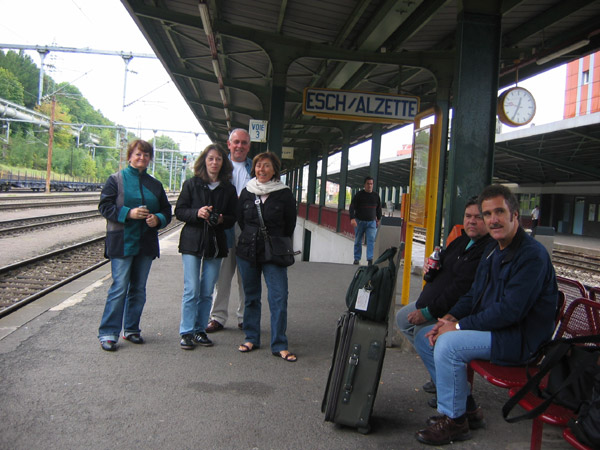 ---
Arrival in Luxemburg City
The European Capital of Culture 2007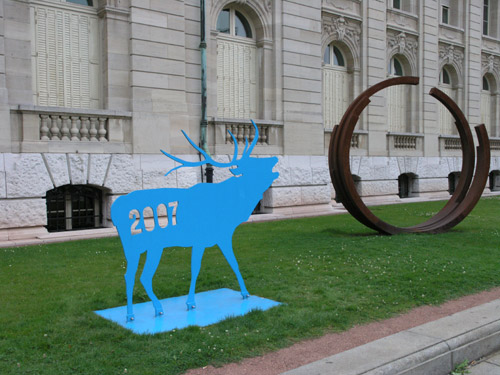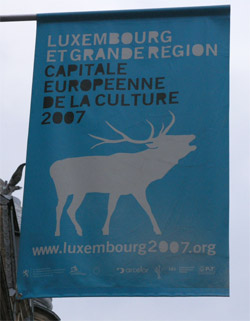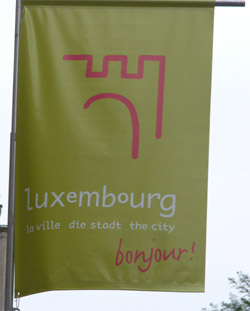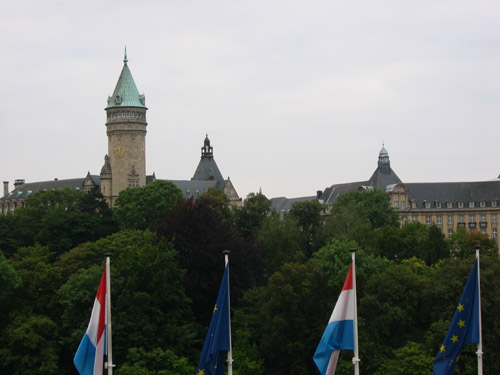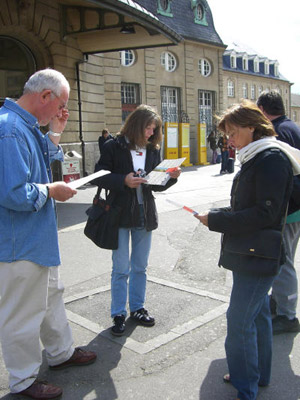 A perfect example of our group working in unison, the body language says it all.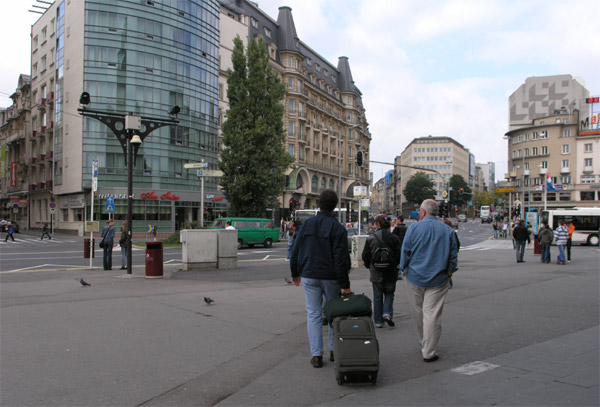 This was right after we got into the heart of Luxembourg. Herb's time with us was coming to an end, but all due credit to him for pushing along with us, considering his fatigue and exhaustion just travelling to get here to be with TEN YEARS AFTER and us.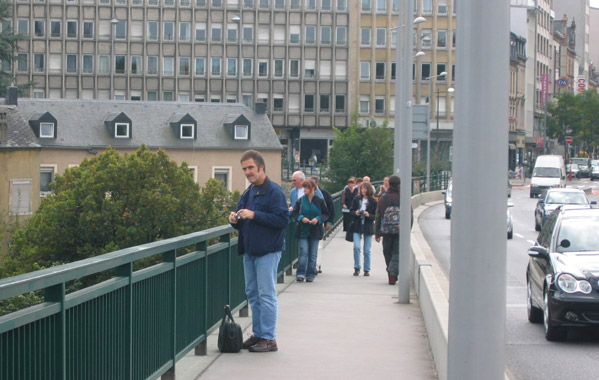 Mr. Herb Staehr, at the head of the pack.

I've dubbed him the "Gentleman - Gentle Giant".He's a prince of a person, and a good friend to all TYA fans.
(Herb flew in from Boston, Massachusetts for this concert).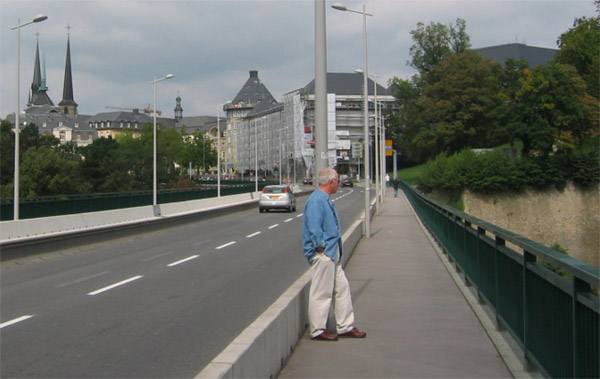 Lionel Webb (Flew in from London just for this concert)
Another gentleman of distinction. Lionel

supported the band back in 1968 and continues to do so to this day.

This is Mr. Webb, caught in a reflective moment.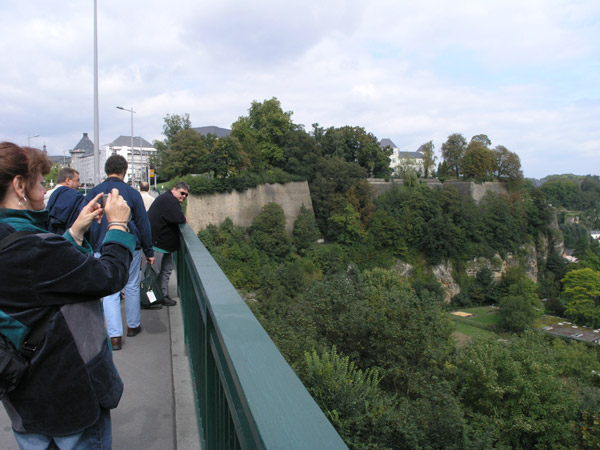 We did some sightseeing around Luxembourg. This is the day after the Ten Years After concert. While we may just look like tourist, there's an camaraderie here that far exceeds that image.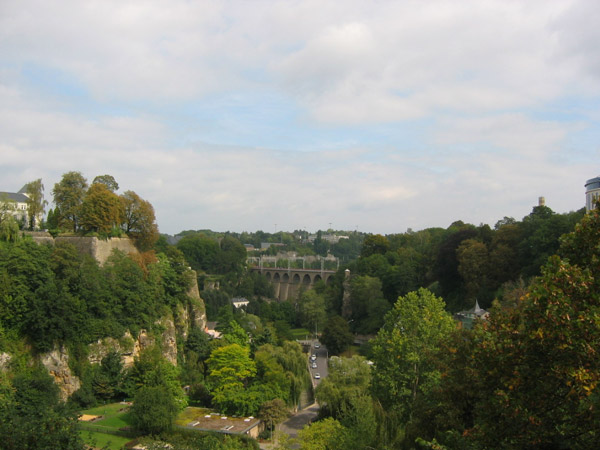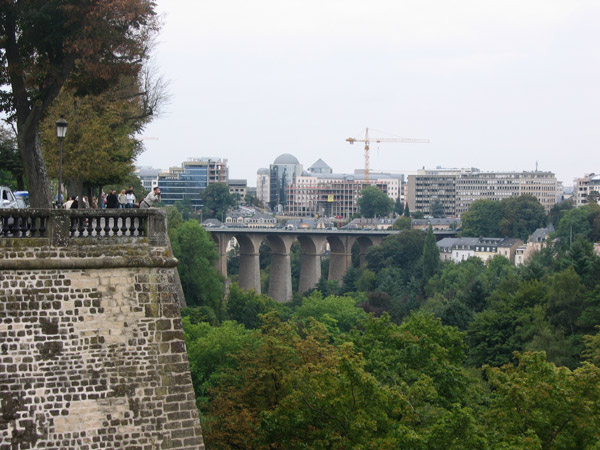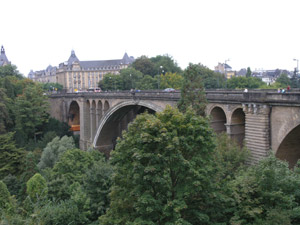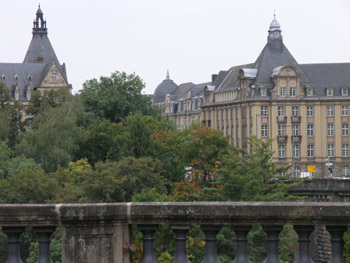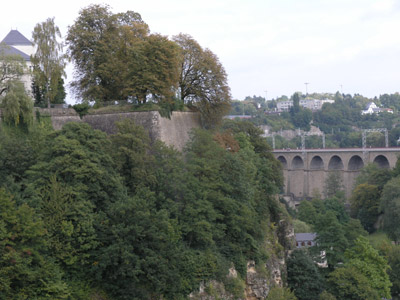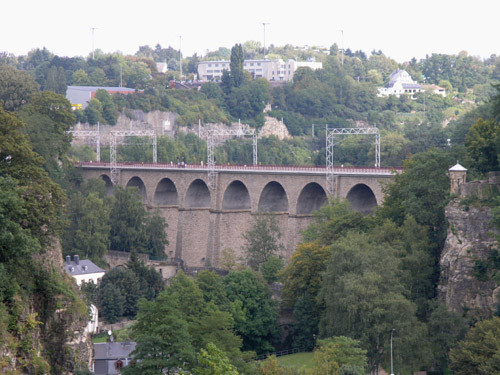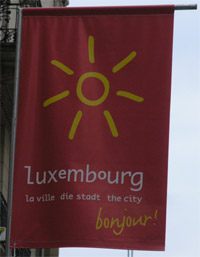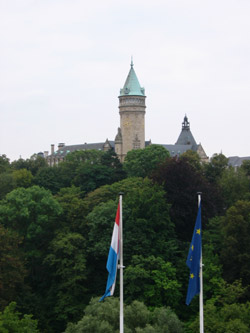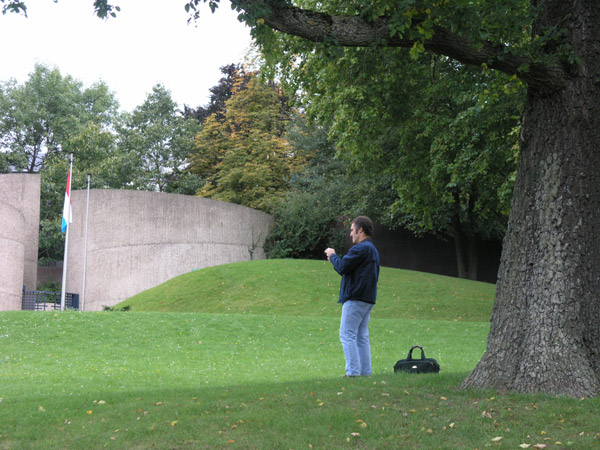 Herb, the man on the grassy knoll, trying to get the perfect photo.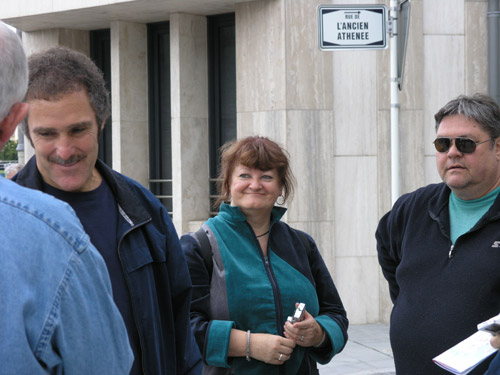 You can see by the look on our faces, this was an emotional goodbye. This is the first time we all got to meet Herb in person – but it won't be the last.
Thanks for everything Herb! Didn't we have a time!
| | |
| --- | --- |
| | We love these two photos. Patrick and Nathalie Bellier |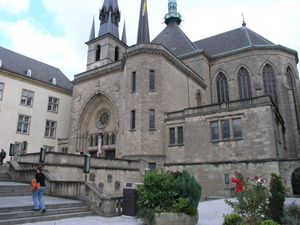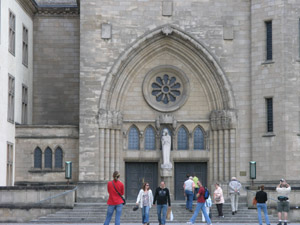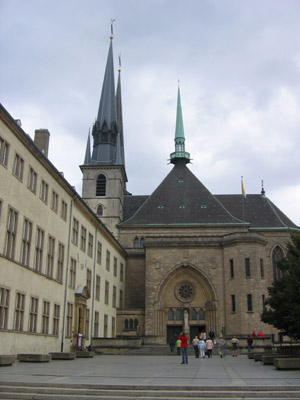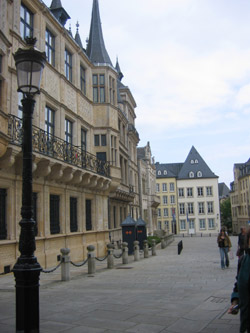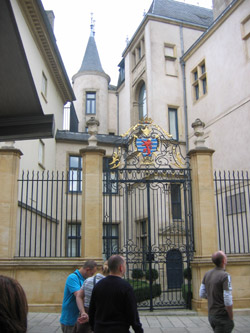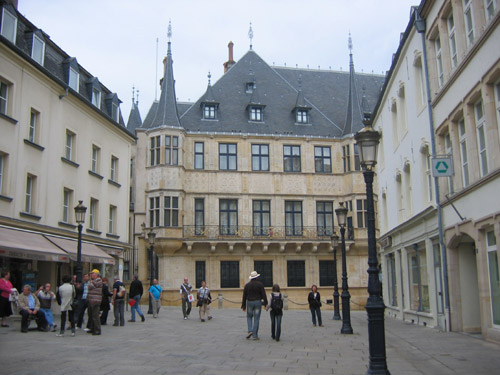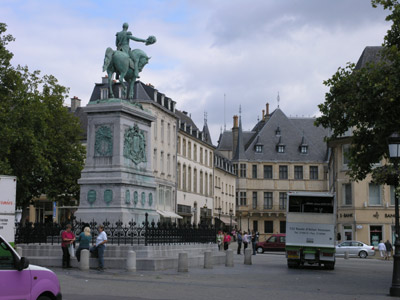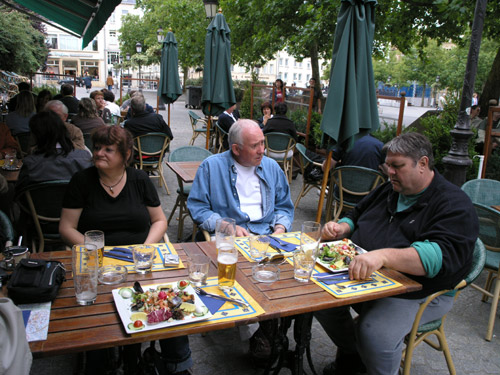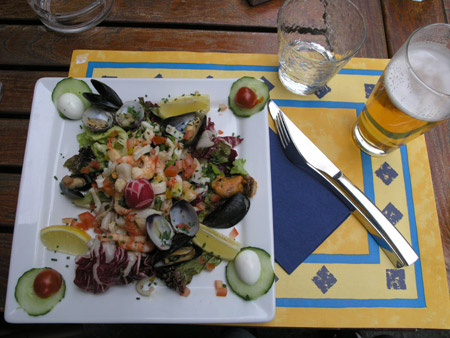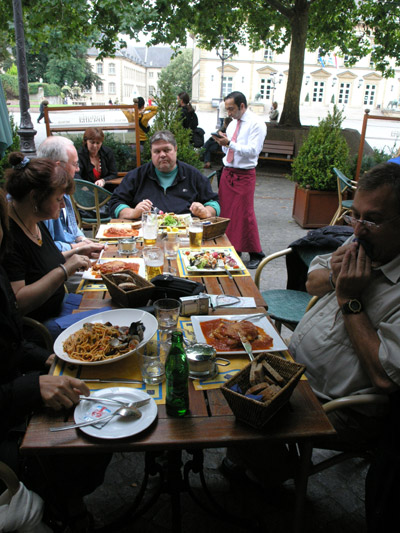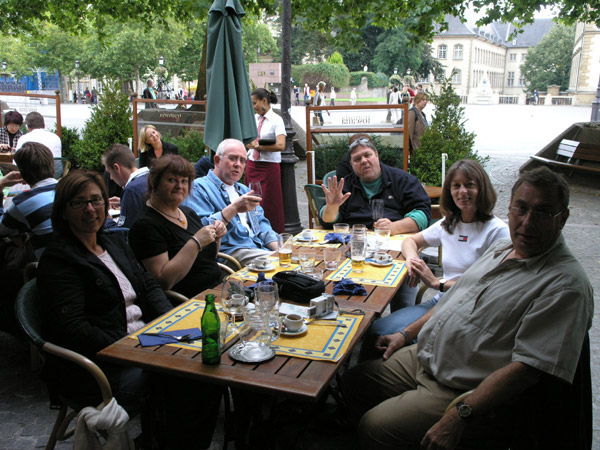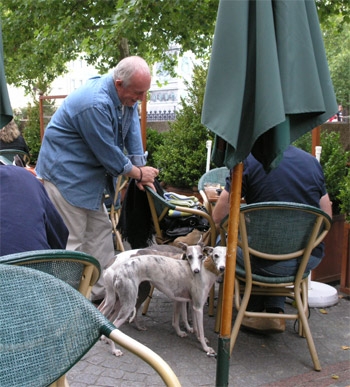 Lionel, "The Consummate Dog Lover"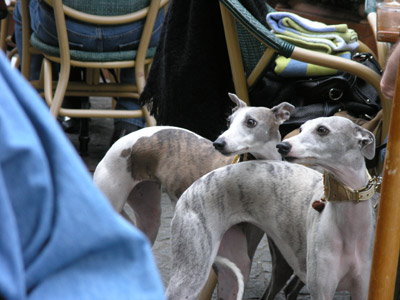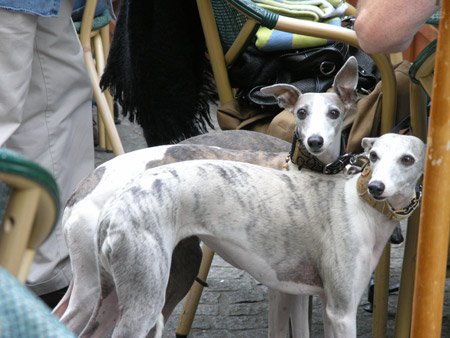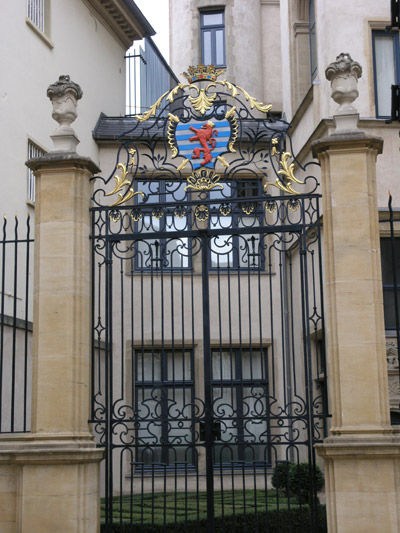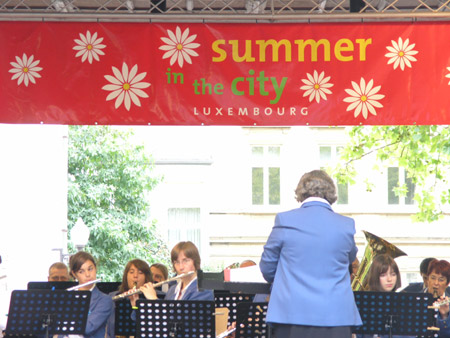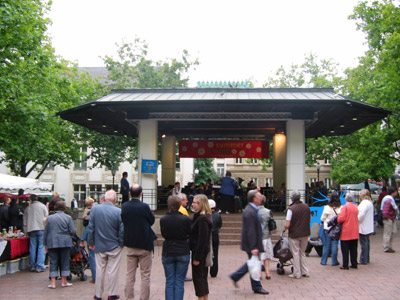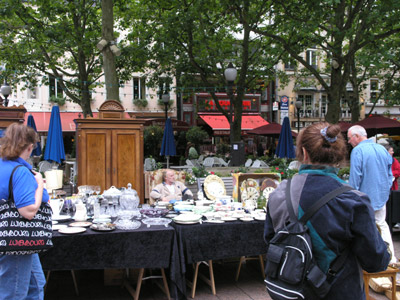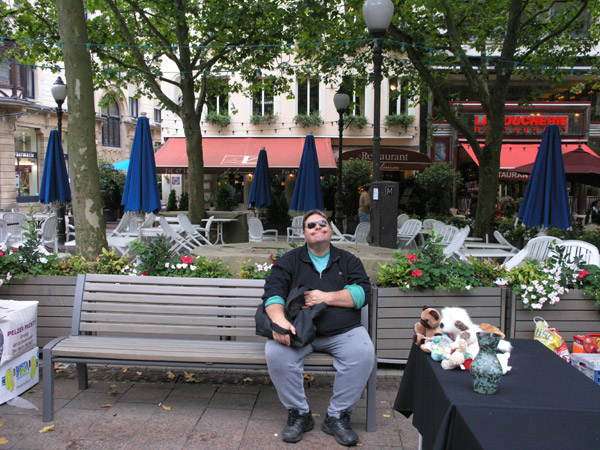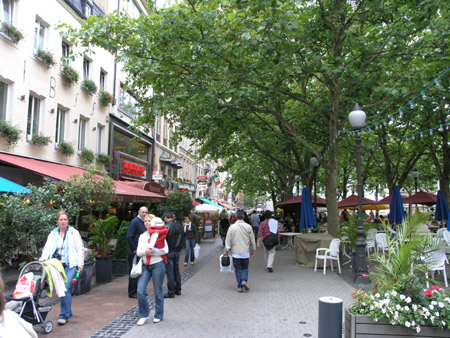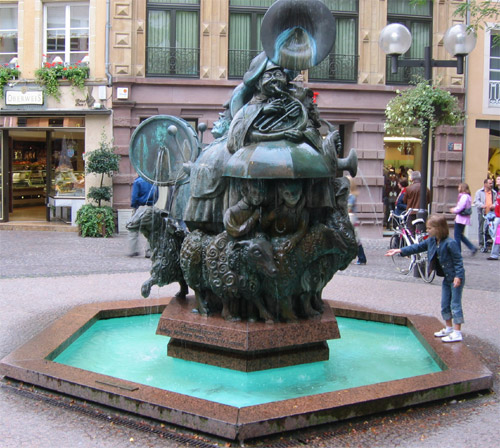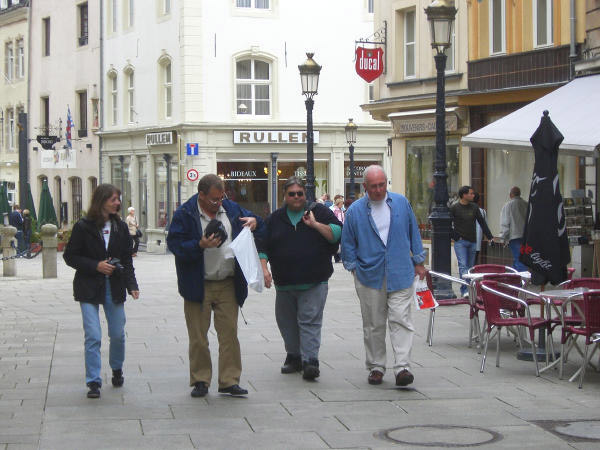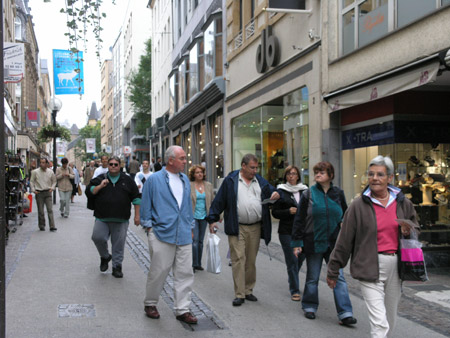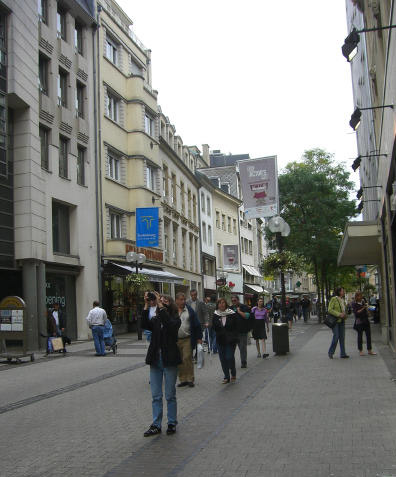 Brigitte capturing every special moment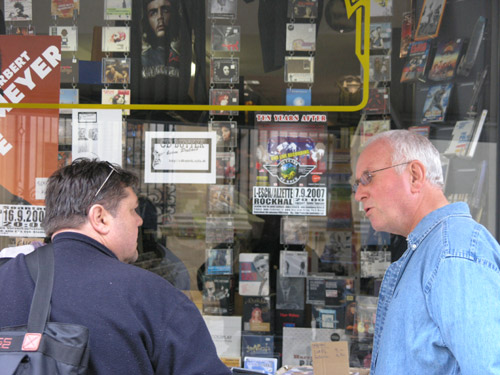 Lionel and I outside the only record shop in town. I only wish we had more time to spend inside. There was a great assortment of music, videos and some rare underground recordings as well. Patrick took home some souvenirs from here.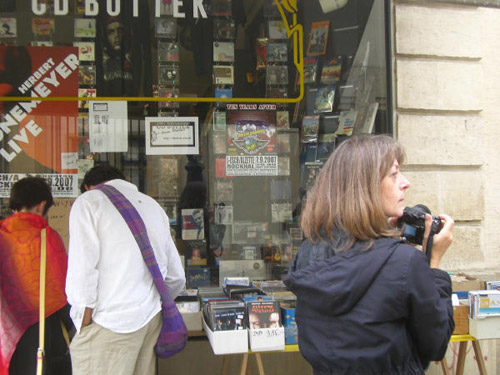 Brigitte, the artistic eye never rest. She's always looking for that special shot or angle to add to her photographic portfolio, and Luxembourg was no exception to the rule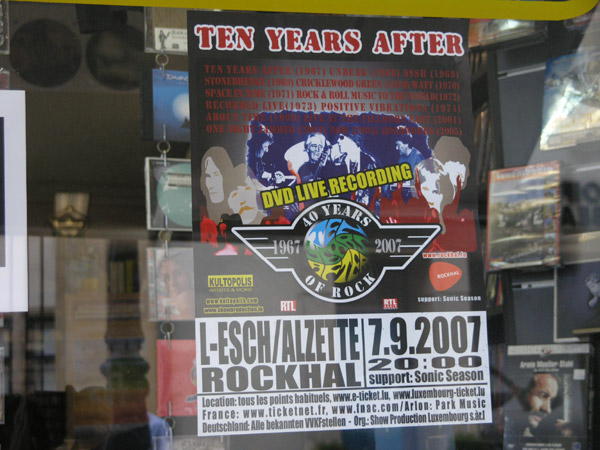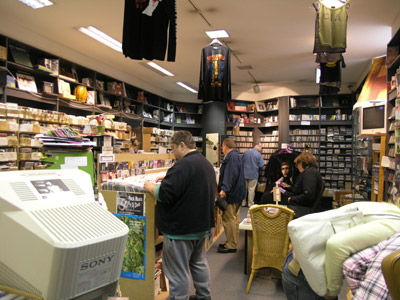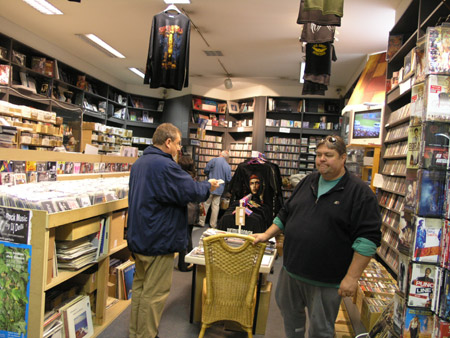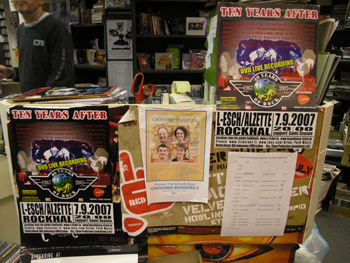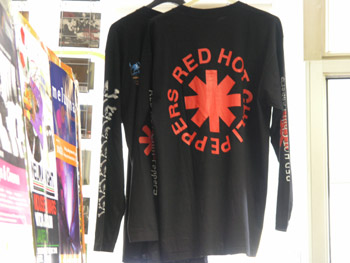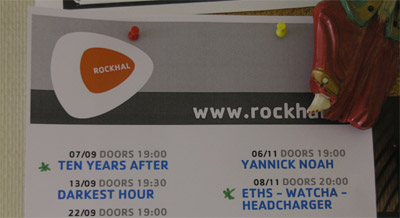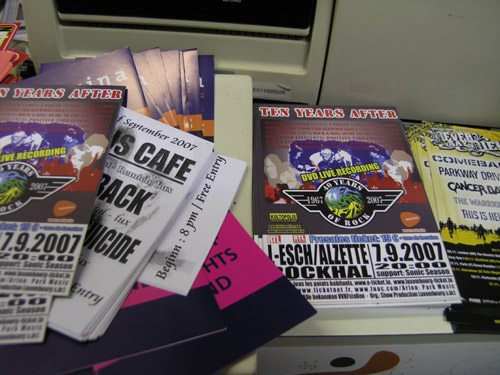 "Luxembourg Energy Office" – not just a landmark of a public utilities department – but it truly reminded us of Leo Lyons and his high energy on stage. If you could tap into Leo's energy, you could light up the entire city of Luxembourg for an entire week!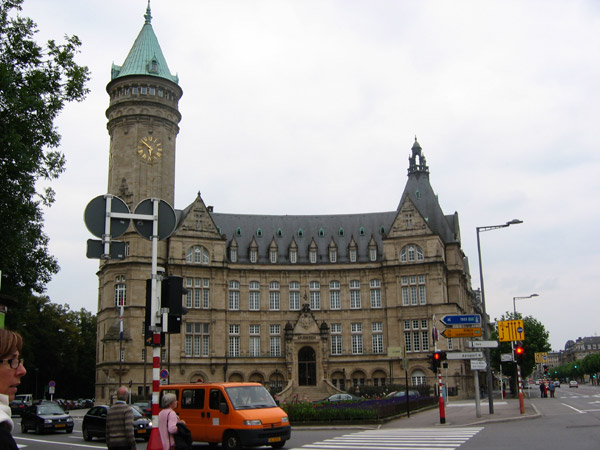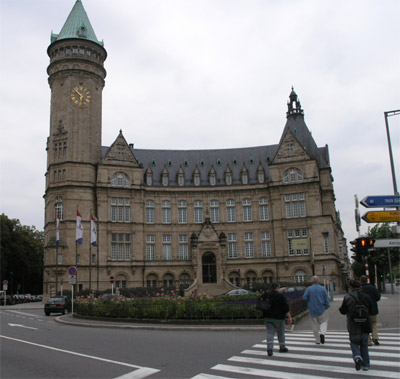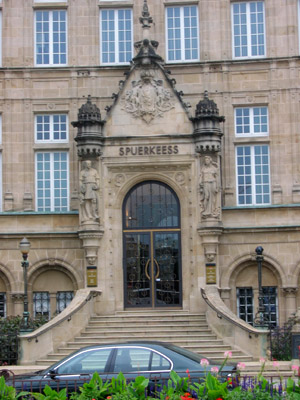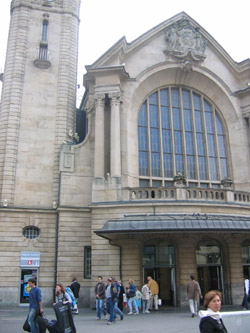 The Railway Station