TEN YEARS AFTER ROCKS HANNOVER, GERMANY
Friday APRIL 11, 2008
Travel Journal:
We tried to get an early start but ended up leaving later than we really wanted. There was no way to beat the Friday traffic rush on the "Warsaw Highway" . Take a few million commuters, half in cars and the other half in trucks – put them all on three lanes heading east, then funnel them into one narrow lane and it becomes a calculated nightmare. Inch by inch / mile after mile for two hours. Same situation as in past reviews, just a different day.
Pre-Concert Dinner:
Even so, we still arrived early enough to relax for a dinner with friends at a cosy little Spanish restaurant. We spent a few hours there and had the best meal.
We had the chance to converse, compare notes and enjoy each other's company.
Queue Up at the Door:
Single file folks, don't push, buy your tickets and get your hand stamped. A respectable, organized stampede of music fans anxious to enter the venue. This is our second visit here and I'd like it to be duly noted that the staff and management here were excellent in every way, not only for us the fans but also their attention to detail in supporting the band in all the technical details.
I sit and talk with Ric's contact person who is responsible for getting Ten Years After to return after the bands last performance here a year ago. Pre ticket sales were very impressive, and the icing on the cake was the strong ticket sales at the door.
It's another full house, standing room only, from the floor boards to the rafters in the balcony.
FULL TILT ROCK and ROLL:
The band enters, they look happy and rested (which I'm sure they're not) and they're ready to rock. The audience is ready as well and just waiting to let loose some harmonious positive vibrations upon the band.
Right from the get go the band goes into full throttle mode, then tromps the accelerator right to the floor just to make sure all systems are in motion. The bass / drum rhythm section is reminiscent of two things, the first reminds me of Tim Bogert and Carmine Appice at the height of their Cactus years, which was also the same time that Ten Years After were playing to sold out crowds in venue after venue. In fact, Cactus was the opening band for TYA in those heady days of kick-ass arena rock and outdoor festival gatherings with its marijuana / acid induced high energy combination ……and tonight folks it's all back – the only difference is, cold German brew has replaced the drug scene of yesterday….everything else is in full force!
RAZOR'S EDGE PEFORMANCE:
Leo and Ric are setting the pace and leading the way tonight. Chick is showing a strong enthusiasm to be counted in on this occasion. Joe is in full control in his front man position, but his attitude seems to be on a different level, he's one of the boy's in the band. He's comfortable, confident and supporting the others now.
While this goes unnoticed to the average observer, I view this part of the bands current evolution as a critical improvement and essential to the entire dynamics of the situation.
It wasn't that long ago that Leo, Ric and Chick were supporting Joe. Joe was the pivot point of the band, making his stand and proving that he was worthy of that lofty position. It took time, it always takes time and gig after gig the band has finally made the mix complete.
TRIAL BY FIRE:
"Ten Years After Now" - have paid their dues once again, once more and the same as in their past history. This time it's going to be permanent, well at least as secure as any fleeting structure can claim to be. Ten Years After today are laying down their definitive history.
They've accomplished what the many said couldn't be done, they've continued on as
Ten Years After, they've written and recorded new music, they continue touring in between projects and most importantly, they've progressed well beyond their own Woodstock legend.
TEN YEARS AFTER NOW – IS INSPIRED:
The band always seems to land on their feet, they're four cats with nine lives, and even if they seem down and out they bounce back. Not only to rebound but surpass their own previous accomplishments, while at the same time setting new goals.
So it is on this night that Ten Years After has reached new heights, broken through another milestone and set yet another precedent.
They are first and foremost the most proficient musicians that have ever graced a stage.
Secondly, they're top notch entertainers, doing what they love doing, playing and entertaining.
Thirdly, they're second to none in expertise and experience.
On this night Ten Years After have done something that even I hadn't expected this soon, they rocked with a heavier sound and with more passion and joy than ever before.
Their instruments are used less as assault weapons, that were screaming for vengeance, justice and vindication and more as tools of musical architecture in the higher pursuit of perfecting their craft / art.
Ten Years After are now one cohesive, self expressive, innovative, hard working unit.
Every member is just as important as the other. All members are focused on the moment and supporting each other in that endeavour. Their interaction is a refreshing brotherhood, onstage and off.
THE AUDIENCE:
They sang along, danced and were bobbing up and down to the music. Some were reserved while others were dancing as on fire and slightly crazy from all the bands energy. All in all the audience was tight with the band right from the start…and everyone in the room was overcome with elation and positive energy. One thrived off of the other until everyone was totally satisfied and drained.
THE SOUND:
The sound was superb, balanced / perfect. It was loud, and comfortable.
IN CONCLUSION:
Fantastic performance, quality sound, expert musicianship – great entertainers all.
Joe's attitude now reflects his equal status in everything that's good and stands for Ten Years After.
He's comfortable, talented and like the others, driven to perfection and giving one hundred percent every moment.
A flawless performance, by a legendary band that not only retains their historic status, but has also worked their way right into the hallowed halls of rock n' roll immortality !
The following section is dedicated to TEN YEARS AFTER, Tom and Wolfie -
and our German friends and devoted fans from East, West, North and South of Germany:
Anita, Betti, Jessica, Axel, Thomas, Reinhard, Jens, Dave, Brigitte
and many more...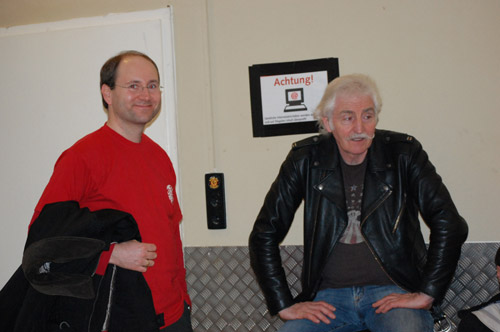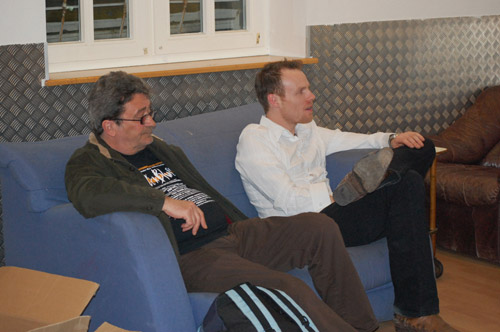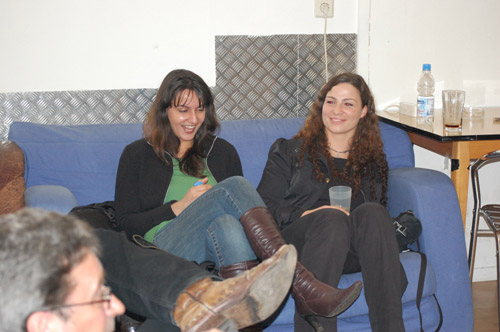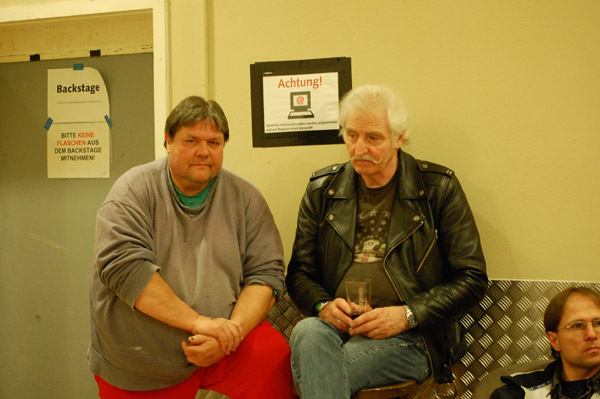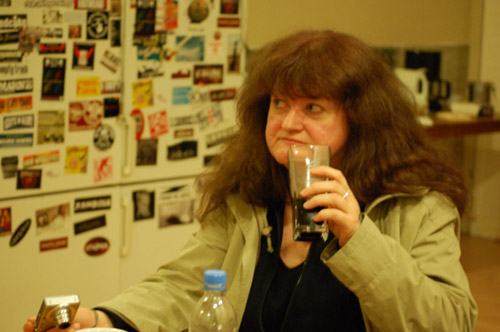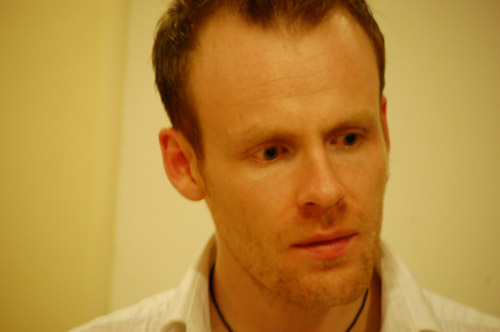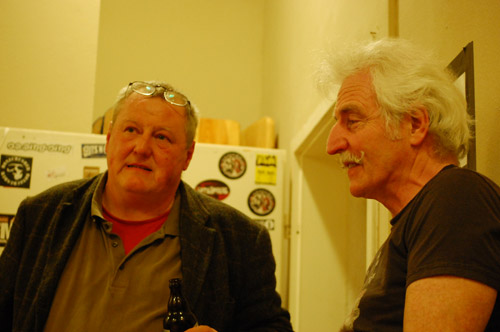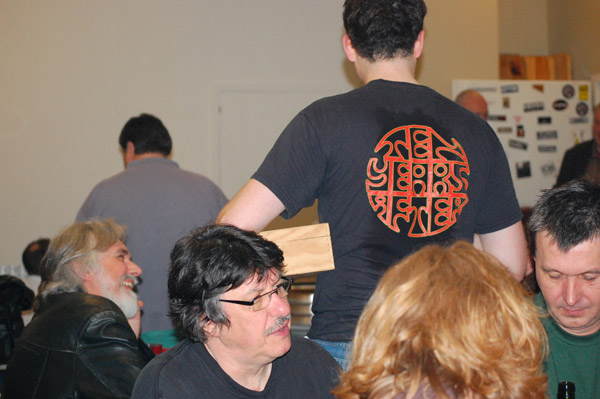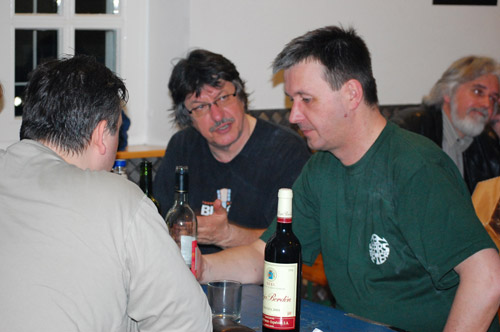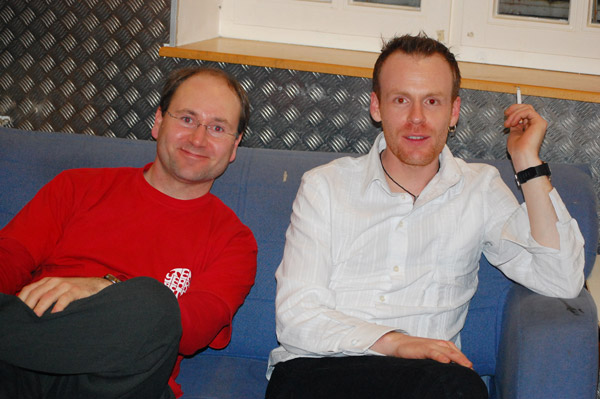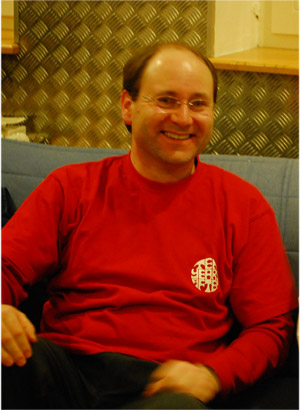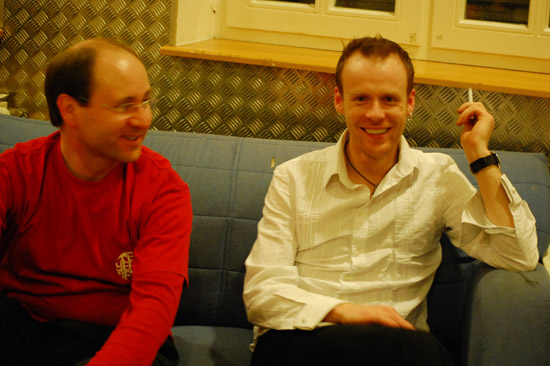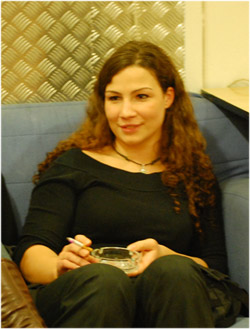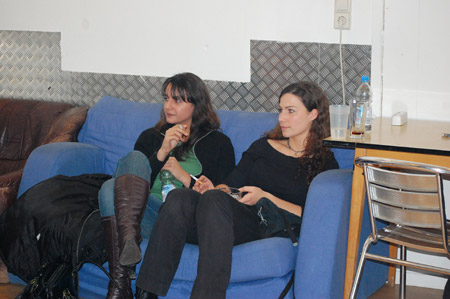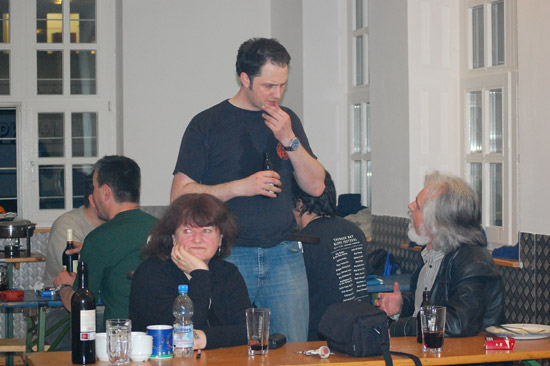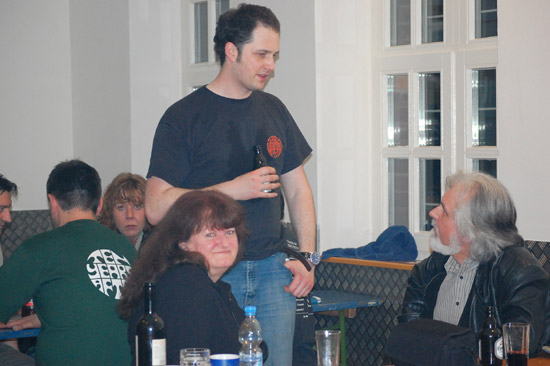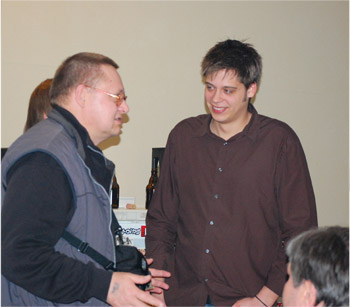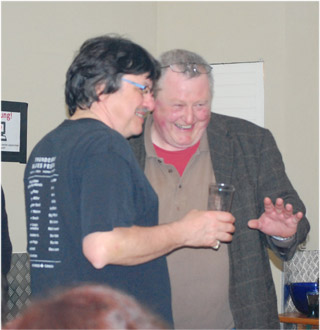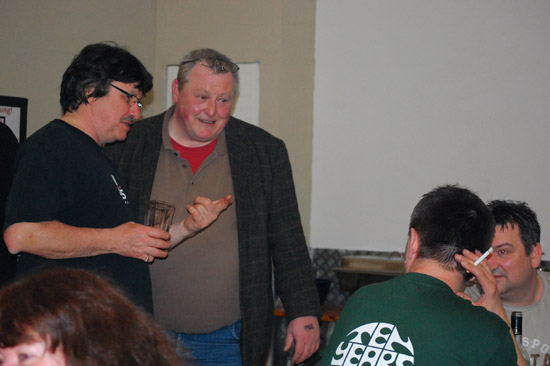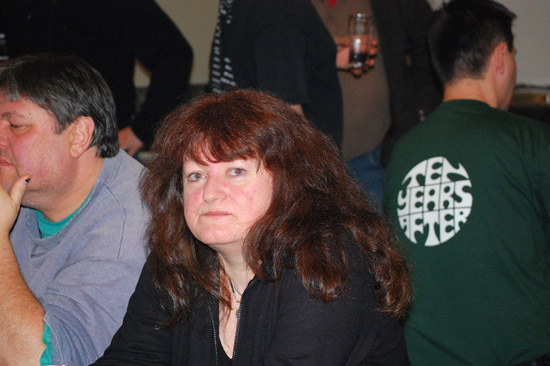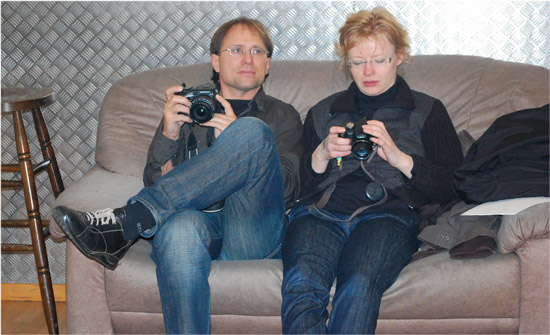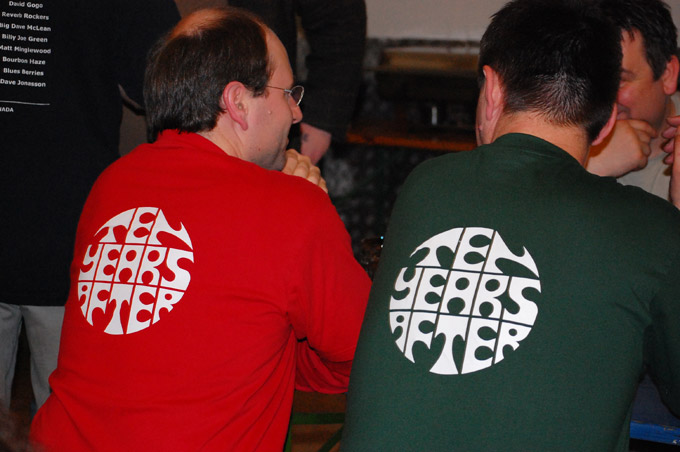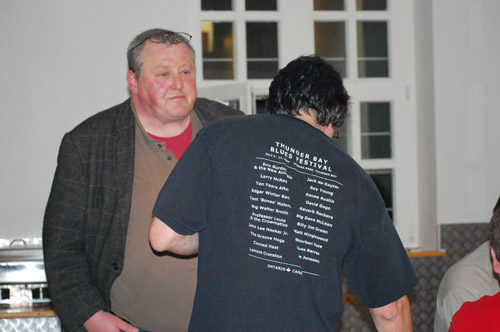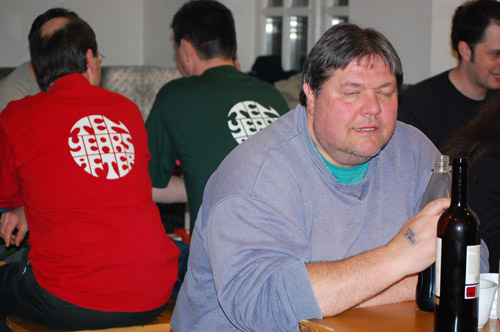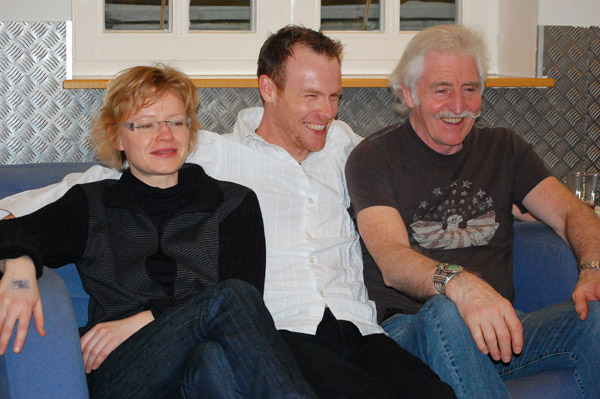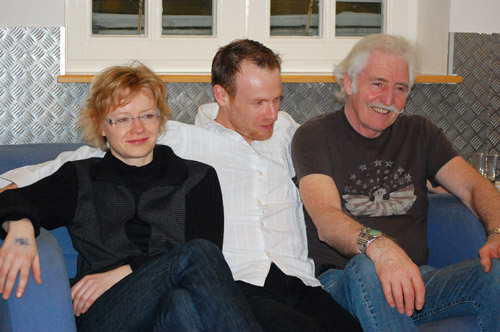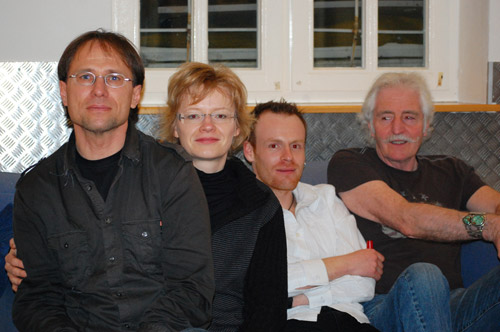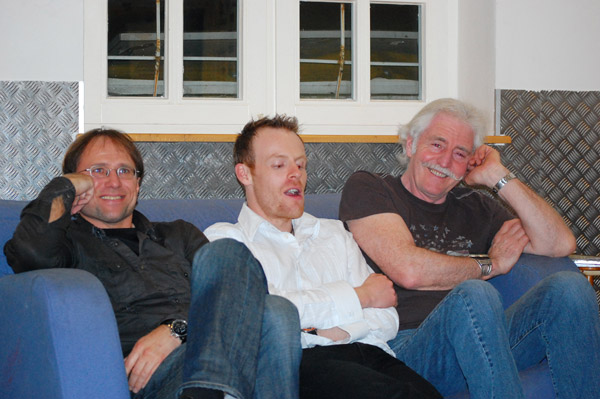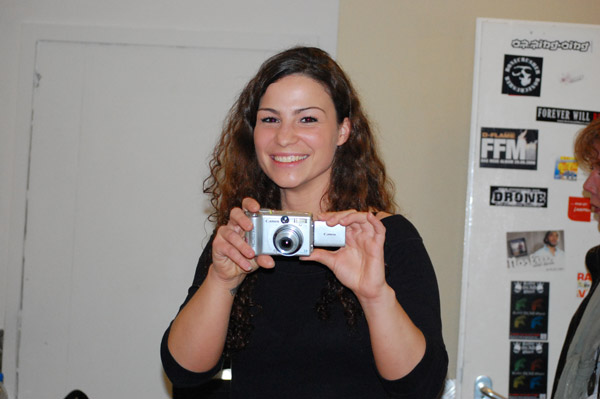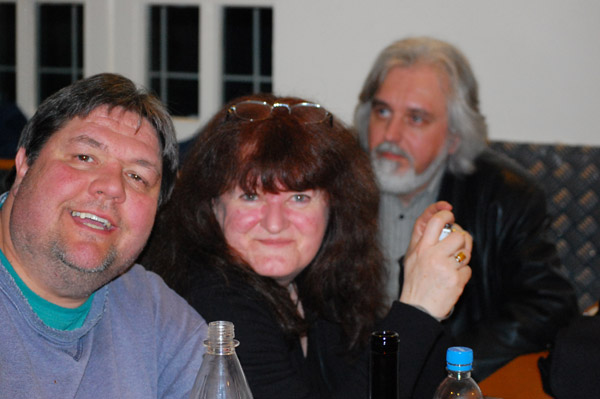 A great time was had by all !
Photos © Brigitte & Dave